CALAVERAS CHILD CARE COUNCIL
Who We Are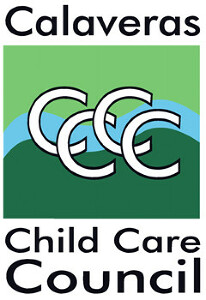 Every county in California has a state mandated Local Planning Council funded by the California Department of Social Services. Local Planning Council statutes requires that every effort should be made by the appointing agencies to assure that the ethnic, racial, and geographic composition of the LPC is reflective of the population of the county.

The Calaveras Child Care Council (CCCC) determines local community child care needs through the development of a needs assessments and county-wide child care plan. The council plays a role in developing affordable, accessible, quality child care for families in Calaveras County. The CCCC has a public meeting and all persons interested in child care issues are encouraged to attend. Meetings are held the third Tuesday of the month from 9:00 am to 10:30 am - the meeting location changes monthly, please see the Agenda and Minutes page to confirm meeting date, time and location.
Our Mission
The mission of the Calaveras Child Care Council (CCCC) supports the development of affordable, accessible, quality child care which promotes the success of all children, their families, and the economy of our communities.
We envision an inclusive, affordable child care system that promotes healthy, successful children and youth.